Curious to see How goes a Live
simulation in clinic?
Curious to see what you will look like afterwards
FUR hair micropigmentation?
It's time for a change!
It's easy, just send us a picture of you facing forwards and within 24 to 48 hours we will send you back a simulation created by our scalp micropigmentation specialist.
Plan your simulation
JOHN
Shhh! If you are reading this you now know a great secret. Please do not let this great secret out to the world… except to other bald guys like us. Getting your hairline back is priceless guys! Pay it forward with a smile… Thank you so much Sylvie and Audrey.
SUNNY
How do I feel since my FUR treatment? The first word that comes to mind is "CONFIDENT". Before, I did not like to go out; now I feel free and comfortable in front of people. I like what I see in the mirror and, believe it or not, I like to take pictures now. THANK YOU FUR!
JEAN-FRANÇOIS
My name is Jean-François and I heard about the FUR technique for the first time on social media. I saw a picture and the effect had pleased me right away. For 4 or 5 years, I shaved to try to hide my hair loss, and last year I was shaving up to the skin. Despite this, I could not achieve the uniform effect I wanted. It was about time for me to find a solution. The FUR team met my expectations. The effect was incredible, fast and the illusion was perfect: a head full of hair. I don't wear caps anymore and I love my new look ! For those who still hesitate, I strongly recommend to go see the FUR team for yourself. FUR: qualified and professional staff. Thank you.
OUR MISSION:
GIVE YOU BACK
YOUR CONFIDENCE
Our mission is simple: With FUR hair micropigmentation, we give you back your confidence, your self-esteem and your smile!
Book an appointment
What's the result?
See for yourself!
Before the simulation
During the simulation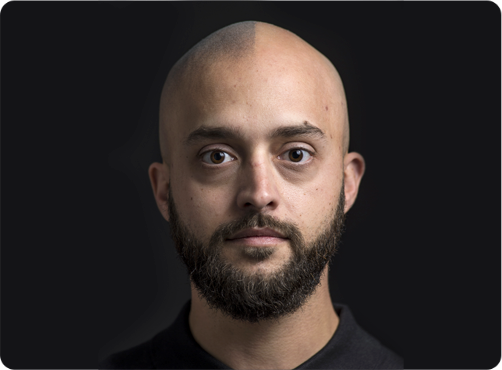 After the simulation
Book your free consultation
Totally free. No obligation.